Playground Grass installed by Colorado's leading artficial turf installation company.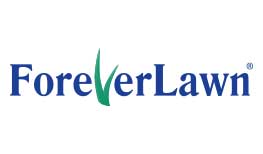 Synthetic grass that meshes the beauty of natural grass with technology ensuring our products look great and last forever.
Stretch your imagination with our premier turf. DuPont™ ForeverLawn® Select Synthetic Grass.
We want only the best for our best friends. Give them artificial grass that's engineered to fit their needs.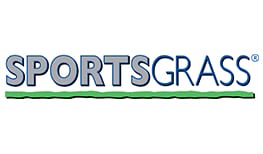 Elevate your game with SportsGrass®. from ForeverLawn. It's a one-of-a-kind product with improved performance.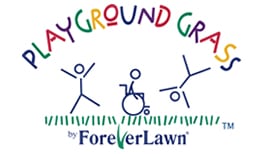 Playground Grass™ lets your kids be kids.
Energetic, creative, & imaginative kids. It also stands up to strict safety standards.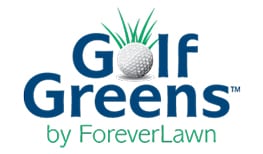 Installing a golf putting green by ForeverLawn® improves your landscape—and your short game.
The DuPont™ Oval Logo and DuPont™ are trademarks or registered trademarks of E.I. du Pont de Nemours and Company and are used under license by ForeverLawn®, Inc.
Colorado's leaders in Artificial Turf Installation
Your artificial turf is only as good as the team that's installed it. You want to hire the pros—we've installed over a quarter million square foot of turf in Colorado, including the great K9Grass spot at the Colorado Convention Center. You want your artificial turf installation to stand the test of time—call the pros. 720.539.2823
I sooooo highly recommend ForeverLawn Mile High. Dena is fantastic to work with, she kept us updated regularly and was very flexible with us. The installation was done amazingly well and we had a pretty tricky yard to work with. We did have a seam that was a little noticeable and her team was out promptly to correct it. Just great team to work with!! We got the K9 grass and are super happy with it so far, especially the dogs :).

Lisa Clark


March 18, 2022

They installed artificial K9 grass in our backyard and we are in love. They communicated so well with us and we couldn't be happier.

Ashley Winter


March 17, 2022

Dena was very responsive to all of our questions and needs regarding the K9 turf from ForeverLawn Mile High. She gave us options and thoroughly explained the difference between the K9 turf and more typical artifical turf, especiallyfor pets. Even though they were very backlogged we went ahead with our order, with the hope we might get our turf ahead of schedule. As it turned out, they squeezed us in a week ahead of our contracted date. Everyone was very professional throughout the entire process, and we (and our dogs) love the finished product. We highly recommend ForeverLawn Mile High and the K9 turf

Paula King


December 24, 2021

This was the second time I used this product and the first time I had it installed by professionals for my dog run. It is great and the dogs love it and would recommend ForeverLawn Mile high!!

Steven Flores


October 24, 2021

I absolutely love K9Grass! I will purchase again when needed! I had been shopping and researching the types of outdoor artificial grass that would work for dogs in a small area. All I was finding was grass that was stiff or didn't really drain and the smell became unbearable! I found a Youtube demo of how it drains compared to others and I was sold immediately. K9Grass feels more like real grass to my dogs, they don't hesitate to walk on it and do their duty. Easy to clean for it is on my deck. I get so many compliments on how real and great it looks! The staff was great along with communication to make sure all of my needs and concerns were handled. I would highly recommend K9Grass! Thank you Foreverlawn!

Athena Devereaux


October 24, 2021